Customer stories
Valmet Automotive EV Power Oy
Comprehensive logistics development project
Ziirto provided Valmet Automotive with a comprehensive logistics development project related to the implementation of the electric car battery assembly. In the project, Ziirto designed the internal logistical processes of the battery production plant needed to manufacture the electric car, including the receipt of incoming goods, storage, internal distribution of the factory, and the transfer of the finished battery.
Inventory planning
The project provided us with a stock design for battery components, including an assessment of space requirements based on production volume, layout design and drawing with CAD, and consideration of the special needs of the materials to be stored.
Ziirto was responsible for cooperating with both internal and external stakeholders, ensuring the simultaneous progress of processes between departments, conveyor routes along production lines, coordinating truck and pedestrian traffic with occupational safety, and documenting and reporting on project progress.
Valmet Automotive EV Power Oy
Since the founding of Valmet Automotive in 1968, the company has stood for holistic vehicle manufacturing on behalf of renowned OEMs. More than 1.7 million vehicles – such as for Mercedes-Benz, Saab and Porsche – have left our production lines to date in Uusikaupunki, Finland. Flexibility and agility, with an economical mindset, are what this business line is all about. And it is what makes us a coveted partner to the automotive industry.
Ever since we began manufacturing the well-regarded Fisker Karma in 2010, our second focus has been on electric mobility. Proof is in our new battery factory in Salo, Finland. As a Tier 1 supplier, we develop and manufacture hundreds of thousands of 48-volt batteries every year. This is in addition to complete high-voltage battery systems for plug-in and fully electric vehicles.
The leading role that electric mobility plays in our entire company is also seen in our third business line ACTUATING, covering Roof & Kinematic Systems. From the development of convertible/cabriolet roof systems to active spoilers to loading flaps for electric vehicles … highly complex electric drives are becoming ever more important. Here, too, we are a Tier 1 system supplier and one of the world's leading providers.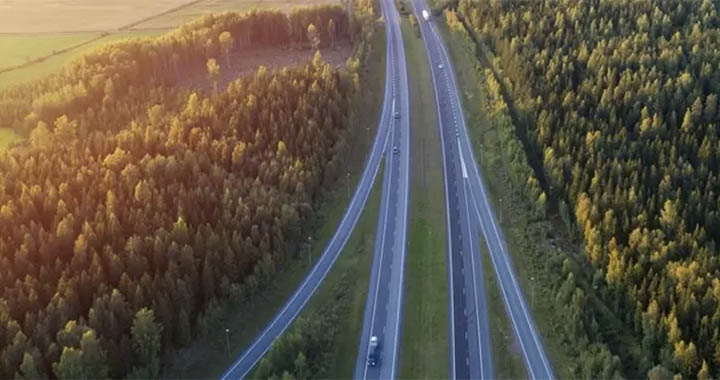 The development project with Ziirto went smoothly and very professionally.

KALLE KARVANEN, Logistics Director, Valmet Automotive EV Power Oy